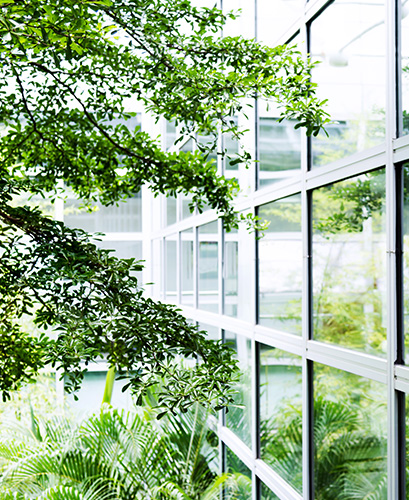 SHIFT Energy accelerates your journey toward Net-Zero reducing building energy waste without significant investment in physical retrofits.
Our digital decarbonization technology leverages your existing building automation system to provide leading energy efficiency and curtailment solutions, empowering sustainability and making an impact now to help ensure a responsible climate future.
We help you make the SHIFT towards Net-Zero energy and carbon reduction with strategies, services, and modern automation solutions while providing standardized data for ESG reporting.  
SHIFT Energy's  digital decarbonization technology massively reduces your carbon footprint and prepares you for tomorrow's cutting-edge Grid-Interactive Efficient Building (GEB) efficiency measures and solutions.
Our professional engineers and certified energy managers are ready to engage in our proven collaborative optimization model to achieve your energy efficiency and carbon reduction goals.
In order to better serve you as you make your SHIFT,
we're developing a refreshed website. 
In the meantime, for more information on how to get started, set up a call with our team of experts.